Beer Bottle Bombing of the North

Joe Kittinger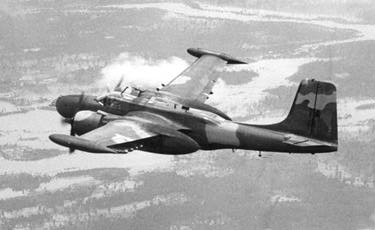 True Story. I dropped empty Pearl beer bottles at least once a week on
various roads in North Viet Nam. We would close the bomb bay doors and
then fill the bomb bay up with the bottles. It was a great morale
booster as we all laughed our butts off thinking about the reaction of
the gooks to this harassment. The crew chief didn't particularly like it
as his aircraft would smell of stale beer for a week after. We often
wondered what the gooks after action reports looked like after receiving
this incoming!! I can't say enough about the crew chiefs, gun-plummers
and maintenance folks that we had at NKP. They were the best that I was
associated with during three tours in Viet Nam. They worked during the
day with no shelter, slept in bare barracks, but unfailingly produced
the aircraft that we flew each evening. What a Group. There was no
Unions, no "It's not my job". Gun plummers working on engines and crew
chiefs helping to load bombs. If I had to go to war again, that's the
group of flight line folks that I would want to fight with. I was
privileged to having served with them. No enemy could defeat such spirit
and "can do" attitude.